Getting to Know Gitesh and His Project Engineer With Wellube
In this blog, we get to know more about 
Gitesh Mishra
who is working with Wellube as a Project Engineer in India.
How long have you been with Wellube? And how many years in the industry?
I have been working with Wellube for the last 5 years now, I ventured into the energy industry after joining Wellube.
What are your career background and the key area of expertise?
My career background is in project engineering, I handle projects for flow management intervention & integrity services and ensure they are seamlessly completed within budgets and timelines for clients while also building a good relationship with them.
I also enjoy learning new technology and implementing it in my projects for improved efficiency and better problem-solving.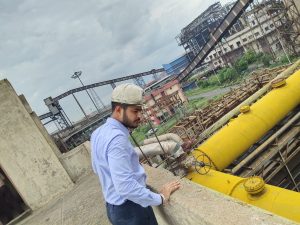 Gitesh at client premises for a site visit.
What do you enjoy the most about your job at Wellube?
The trust which my management team has placed in me and the support they provide are two things I enjoy about my job. At Wellube, I have a good work environment where my colleagues are helpful and our management team has immense trust in us. They always support and guide me during every step, while also motivating me to raise the benchmark.
How has Wellube evolved from the time you joined until now? 
Over the past few years, Wellube India has strengthened its position in the market and has solidified its presence as a reliable solution provider. We have also widened our client base and technical capabilities, thus becoming the preferred solution provider in the region.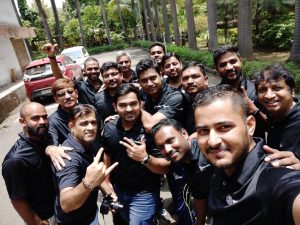 Gitesh and other colleagues pose for a selfie.
How would you describe a typical day for you at Wellube? 
My typical day involves office as well as on-field responsibilities. Depending on the project and which stage it is in, I spend time at the office preparing the technical documents and meeting clients to engineer the right solution for them. Once the solution is agreed upon by the client, I go to the site with my team to implement the solution. This gives me a good balance of project management and hands-on technical experience.
Any key highlights to date of working with the company?
Owing to the nature of work that we are involved in, every project is exciting and challenging. There are quite a few projects I have worked on which are key highlights in my career, executing the first online isolation of a gas pipeline using the Gas Bag Method is definitely one of my favourites. A recent job where we did four 30" single line stop is also a project close to my heart due to the challenges we overcame for that project and the learnings from it.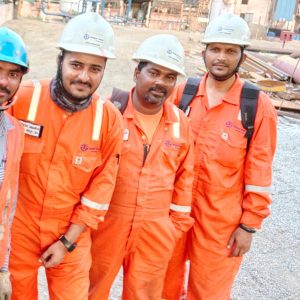 Gitesh and team at a project location.
What does your work/life balance look like?
After work, to unwind I enjoy reading books and playing cricket. I also take time out to go on long solo rides, this helps me relax and rejuvenate.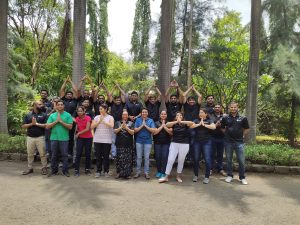 Gitesh and his colleagues after a yoga session organised by the company.