Life at Wellube: Meet Midhun George, Project Engineer
In this blog, we get to know more about
Midhun George
who handles the role of Project Engineer in the UAE.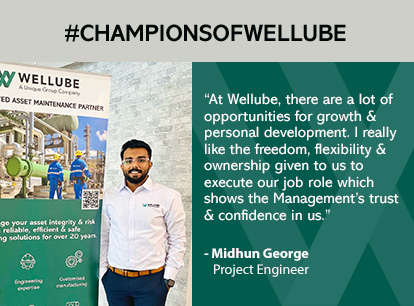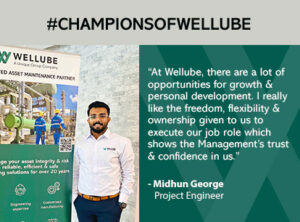 How long have you been with Wellube? And How Many Years in the Industry?
I have been with Wellube for over three years, and my foray into the industry also began with Wellube.
Tell us about your career background and your key area of expertise?
My career background is mainly in project engineering to provide flow management intervention and integrity services, on-site machining, gate valve milling, valve lubrication, and controlled bolt torquing solutions to major oil and gas as well as MEP clients in the Middle East. I am responsible for undertaking estimation, technical bid evaluation, and engineering activities from start to end of the project for all the Wellube range of services. I also coordinate with the design and production teams to ensure the projects are seamlessly completed within budgets and timelines for clients while also building a good relationship with them.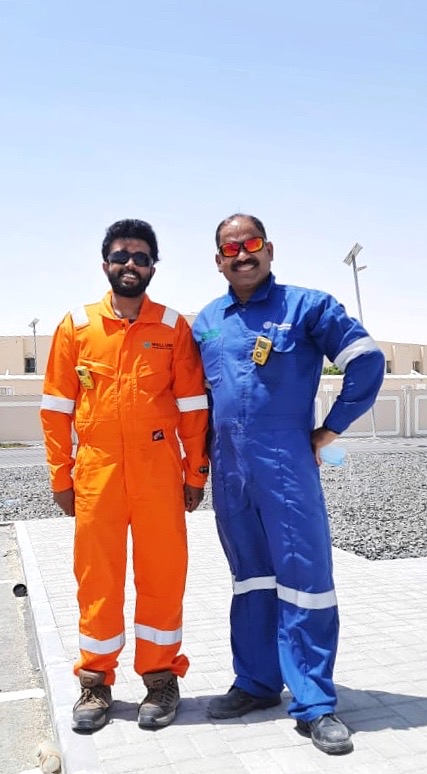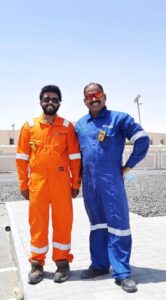 Midhun and his colleague Patrick at a job site.
What do you enjoy the most about your job at Wellube?
At Wellube, the work atmosphere is great, my colleagues are supportive and cordial. There are a lot of opportunities for growth and personal development here. I really like the freedom, flexibility, and ownership given to us to execute our job role which shows the Management's trust and confidence in us.
How has your career progressed from the time you joined until now?
In a span of three years, I have moved from being a Trainee Engineer to a Junior Engineer which shows the immense learning and development I have had at Wellube. I started by learning about the key services as a Trainee Engineer, followed by executing and estimating for MEP flow management intervention jobs. After which, I transitioned to become a Junior Project Engineer, in this role I started executing oil & gas shutdown projects which helped me climb the ladder to becoming a Project Engineer. In this designation, I have been executing all the services within Wellube such as
hot tap
 and
line stopping
,
pipe freezing
,
on-site machining
, gate valve milling,
valve lubrication
and controlled bolt torquing.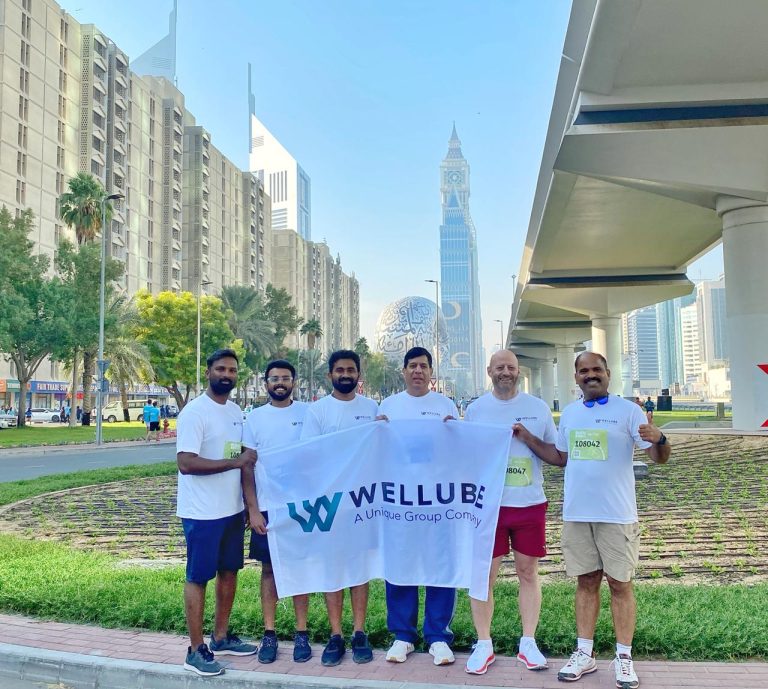 Midhun and his colleagues after completing the Dubai Run in 2021.
How would you describe a typical day for you at Wellube?
I start off my day taking care of client communications, technical reviews, and estimation of the projects I am handling. This also includes preparing technical documents and working with the operations team to fulfill all workshop preparations required for the project.
Any key highlights to date of working with the company?
There have been several projects during these three years, two of the projects I am particularly proud of are:
Execution of on-site machining controlled bolt torquing, and valve lubrication services during the shutdown at various offshore platforms for an oil and gas client.
Project execution of gate valve milling on inoperable valves of various sizes in X-mass Trees to regain access to the annulus and restore production with minimal downtime for an onshore oil and gas client.
How do you unwind after work?
I like to unwind after work by meeting friends for tea or going for a meal out with family. I also like cycling, playing volleyball and football. When I find time, I also like jamming (music) with friends.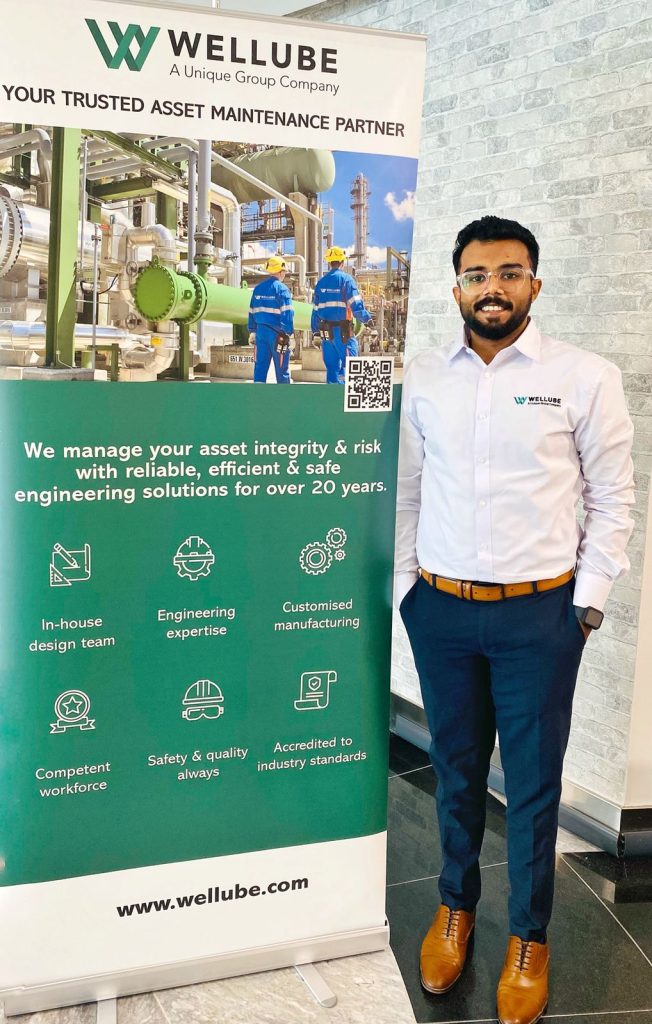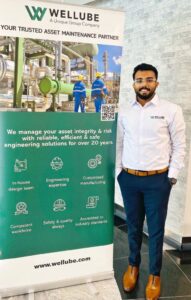 Midhun strikes a pose during a client event.