Wellube Successfully Completes Line Stopping Job in Qatar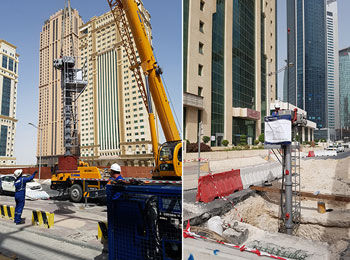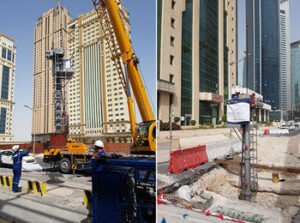 Wellube's in Qatar recently completed a line-stopping project in downtown Doha's busy financial district for Qatar Cool Westbay division. The job involved the isolation of 30" cooling water lines at three locations in enabling defective piping and valves to be replaced. This has been the largest line stopping job undertaken by Qatar Cool Westbay division to date.
Wellube provided customised line stopping fittings following the required design costs. The hot tap and line stop procedure were completed with the support of NASCO, who aided the operation. The project was completed in three days per location.
The project was executed under safe operations and helped keep the Westbay area cool without interruption to the critical cooling systems. As the operations were located in the middle of the main transit roads around Westbay, there were diversions in traffic. Still, these were necessary to repair the system back to its specification.
Contact enquiries@wellube.com for line stopping job requirements.