Effective practises to manage and mitigate hazards during hot tapping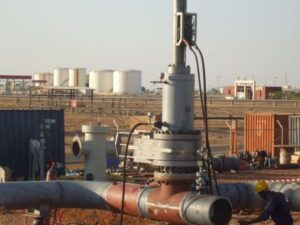 Hot tapping machine involves various risks and hazards while performing maintenance or repairing of pipelines. This blog discusses various strategies and effective practices to manage and mitigate hazards. Safety is of paramount importance at Wellube, we take utmost care to proactively identify challenges and hazards to ensure safety for people and assets.
Hot tapping
is one of our most performed services which is used to branch out sections of the pipeline in isolation so that the pipeline system can function usually without interrupting the whole supply. To implement such strategies, it is important to carry out work under safety guidelines and standards to lower the risks of hazards in such operations. As per the experts, hot tapping is seen as the last resort if any alternatives do not suit well to the condition for repairing pipelines.
Why Hot Tapping Can Be Hazardous?
Like any service which needs to be performed in a high-risk environment and on a live line, hot Tapping can be done in various ways which include either attaching the hot tapping machine to the existing pipeline or drilling out the pipe section. Essential safety measures are adopted as there is a risk of gas explosions or fire hazards due to the chemical reaction or overpressurization of pipelines. It is very crucial to have an in-depth understanding of safety procedures and proper planning before carrying out such kinds of hot-tapping operations.

Strategies & Effective Practices for Managing & Mitigating Hazards
The risk assessment and ensuring safety standards are followed are the first things to do while preparing the plan for performing hot tapping on oil and gas pipelines. Here are some of the strategies that engineers can follow to mitigate hazards related to the operations.
Approvals & Risk Assessment: It is important to request approval from clients and other stake holders to carry out operations on the pipeline systems. The risk assessment should be performed, and systems should be configured as per the detailed planning to understand risks in a better way.
Metal Thickness Determination: Ultrasonic testing needs to be done to validate the thickness of pipelines. This is done before identifying the areas for hot-tapping in certain sections of pipelines to prepare the equipment and plan before executing hot-tapping.
Site Feasibility: It is important to check the feasibility of the site and pipelines before conducting hot tapping to understand and evaluate hazardous scenarios. It is also important to take care of aspects such as velocity/flow, the composition of gases/liquid inflow, temperature and operating procedure.
Understanding Metallurgy and Chemical Compatibility: The study and detailed understanding of various components of gases/liquid with chemicals used to seal pipelines and carry out hot-tapping procedures. This is done to lower the risks due to chemical reactions.
Following Local Codes & Standards In-Procedure: The local codes and standards should be used in alignment with the safety practices to ensure the safety of members during the procedure of hot-tapping. This should be done under the observation of expert technical team to make it safe and hazard-free.
Testing: The engineers should follow a checklist and test the nozzles, welding, sealing, piping, and other associated equipment. It should also be hydro-tested to ensure no leaks are happening within the system after hot-tapping operations.
Ensuring Emergency Systems While Operations
The Emergency System like- Fire Department, Crew, Supervisors and Control Room should be set up following standards to tackle the mishaps in case any hazard occurs. This can help in mitigating the risks of larger explosions. It should also have a contingency plan and backup options to make operation smooth at the site.

Conclusion
Hot Tapping is one of the reliable solutions to perform maintenance without shutting down the pipeline system. It can be successfully ensured without any hazards by carrying out safety procedures and standards to mitigate any kind of risk and possibility of mishap. The stringent action plan along with an expert team can help in executing the hot-tap operation without any worries. At Wellube prior to every project, we perform a thorough QHSSE and risk assessment with the client team as well as internally to ensure we are fully prepared to work on the site location and aware of the various conditions there. At the site as well, our team reviews the risks and HSEQ elements before beginning the job, during the job and after completion as well. To know more about our safe and effective Hot tapping operations, you can reach us at
enquiries@wellube.com