Diamond Wire Saws used for Platform Decommissioning in KSA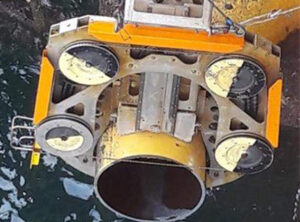 | | |
| --- | --- |
| Client | Major EPC Company |
| Country | Saudi Arabia |
| Service details | With a combined experience spanning 35 years in the oil & gas industry, Wellube and Mactech have been the driving force behind the tools and techniques used by most underwater machining companies. Let us help you tackle the complex Wire Saws challenges you face with your slot recovery and decommissioning service projects. To know more, get in touch with us at enquiries@wellube.com |
Project Summary
Wellube supplied a range of Diamond Wire Saws (16" to 30" and 26" to 60") along with experienced personnel to a major EPC company to complete platform decommissioning for the Al-Safaniya project in KSA.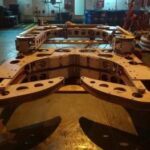 Diamond Wire Saw deployed for the project.
Client Requirement to Perform Wire Saws
The client wanted an efficient solution for cutting multi-string casings, pilings and other rounds/square objects during the platform decommissioning. We understood the requirement and recommended the Diamond Wire Saws which are an essential tool for slot recovery and abandonment operations. The client accepted this suggestion, and we provided a range of saws and experienced personnel to handle the project.
Solution Engineered
Wellube provided a complete turnkey solution based on the client's project needs, we supplied a wide range of Diamond Wire Saws (DWS) with cutting capacities of16" to 30" and 26" to 60". Our expert
On-Site Machining
team was also mobilised to efficiently complete the project. The client was extremely pleased with the large spread of customised cutting equipment that
Wellube
provided. The DWS saws used for the project also saved considerable time hugely on setup, installation, cutting and removal, thus resulting in cost and time saving for the customer.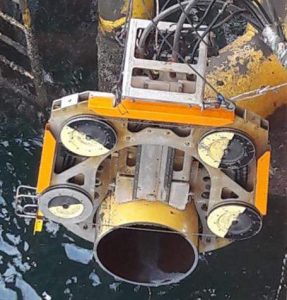 DWS in action during the platform decommissioning.
Benefits Delivered
Customised Diamond Wire Saws as per the client requirement
Provided maximum cutting range flexibility
Project managed it from end to end for the client
Completely QHSE compliant
Successful completion of the project within the client deadlines.