Full-time
Vadodara, India
Operations Coordinator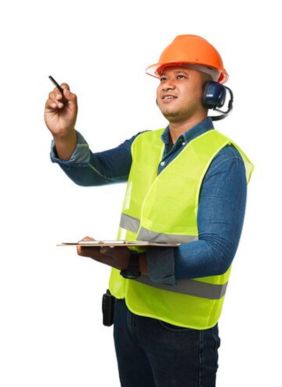 Role and Responsibilities
Manage day-to-day Operations administration functions and actively pursue strategic and operational objectives.
Coordinate with Project engineers and customers for smooth site team/equipment mobilization.
Processing Purchase requisitions/orders.
Maintain and update the backlog forecast.
Maintain constant communication with management, staff, clients, and vendors to ensure proper operations of the organization.
Manage data collection for updating operations metrics (manpower/projects forecast) to achieve productivity targets, reduce cost per unit, eliminate errors, and deliver excellent customer service.
Maintain all relevant operations documentation until completion of the project ensuring all costs are captured for invoice purposes.
Invoicing the customer after tabulating all details within the time limit.
Monitor, tabulate, and verify field crew timesheets, overtime, and expenses and forward to the Operations Executive.
Maintain hand inventory list (Consumables, Spare Parts for Assets)
Handover Pipeline Data Sheet and scope of Work to Service Engineers before Site Mobilization
In conjunction with relevant Operations arrange logistics of manpower and equipment to/from customer/vendor sites in line with job requirements.
Liaise with customers and relevant project engineers on requirements of logistics of manpower and equipment.
Coordinate requirements for visas, site passes, travel, and accommodation requirements, etc. with the operations executive.
Ensure technicians receive the job file prior to traveling to the customer's site.
Preparation of Daily Work Schedule report ensuring information is accurate and current.
Provide support to other departments, as and when required.
Ensure business processes as defined by ERP are well followed.
Follow up vehicle maintenance and allocation of company vehicles.
Maintain updated CV's of all technicians/service engineers.
Arrange and coordinate site training/induction schedules for manpower. Maintain training records and pass information.
Knowledge, Skills & Experience:
Bachelor's degree (or equivalent) in operations management, business administration, or related field
Two or more years of proven experience in an operations role
Strong budget development and oversight skills
Excellent ability to delegate responsibilities while maintaining organizational control of branch operations and customer service.
Highly trained in conflict management and business negotiation processes
Knowledge of general business software and an aptitude for learning new applications
Strong IT skills, including database development.
Ability to communicate in more than one language.
Ensure work is completed within budgeted time.
Apply for: Operations Coordinator